Yit Shiang obtained his medical degree from the National University of Singapore (NUS) in 2002 and qualified as a specialist in Psychiatry in 2012. He has been a Member of the Royal College of Psychiatrists (RC Psych) since 2013. He is certified as a substance abuse & gambling addiction counsellor by the Association of Professionals Specialising in Addiction Counselling (APSAC).
He obtained the Master of Science in Addiction Studies at King's College London with distinction and best research in 2016 when National University Hospital (NUH) awarded him theacademic medicine development opportunity (AMDA). He is also conferred Associate of King's College (AKC) and is currently an associate member of the Academy of Consultation Liaison Psychiatry (ACLP) in the US.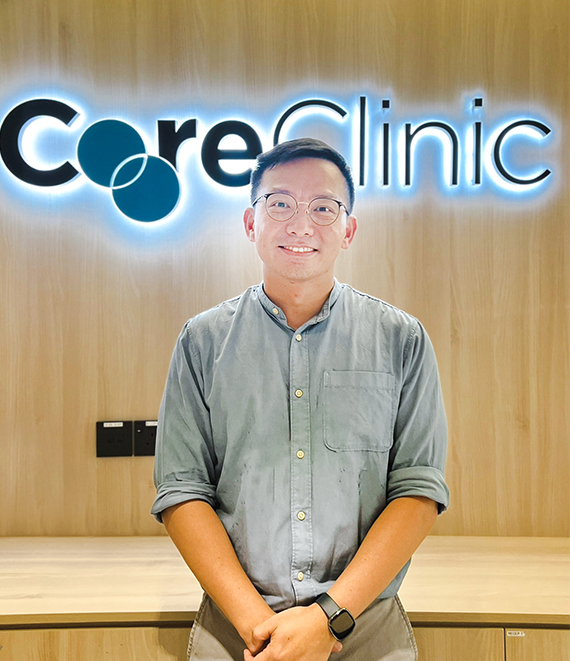 Specialist in Psychiatry,
Director for Otium Mindhealth Pte Ltd,
MB BS, M Med (Psych), MRC Psych, M Sc (Addiction Studies),
Certified Substance Abuse Counsellor,
Certified Gambling Addiction Counsellor
Yit Shiang was previously a consultation-liaison psychiatrist with the department of psychological medicine in NUH with a clinical focus in transplant psychiatry and addiction medicine, particularly dual disorders within the medical and surgical disciplines in the hospital. He led the psychiatric ward in NUH and developed the addiction clinic in addition to his role as patient safety officer. He partnered with pain anaesthetists and palliative care specialists to enhance mental health care for their patients.
He was appointed as an assessor for Vulnerable Adults by Ministry of Social and Family Development (MSF). He was also a sub-committee member in the workgroup contributing to the Opioid Prescribing Guidelines released by Ministry of Health (MOH) recently.
In addition to providing clinical service, Yit Shiang has been actively involved in medical education including curriculum development, lecturing, mentoring, assessing and training nursing and medical students in NUS. He was awarded teaching excellence awards and this passion in medical teaching led him to attain a Certificate in Medical Education from the Medical Education Unit in 2014. He examines for NUS Medicine, NUS Master of Nursing and RC Psych. He volunteers for Project Sa'Bai and NUS Medicine Admission Exercise.
Yit Shiang has also researched on the attitudes and perceptions of healthcare workers towards their patients with alcohol use problem and is interested in teaching them screening and brief interventions for patients with substance use. His graduating thesis was on Very Brief Advice in Smoking Cessation. He had published on several topics in mental health and addiction, and authored articles on alcohol and gambling in the media.
Yit Shiang left public service to set aside time to contribute to disability medicine in the community while embarking on private practice. He is currently a locum specialist with MINDS Developmental Disability Medicine Clinic. He has an outpatient service at Katong i12 Core Clinic.
Conveniently located in heart of Joo Chiat, Katong and Marine Parade, within i12 Katong Mall, Otium Mindhealth is the only psychiatry specialist in Core Clinic and the East Coast Singapore offering you wide array of mental health services at friendly prices.
One of many overseas community projects from Yong Loo Lin School of Medicine, National University of Singapore, in which Dr Lui actively participates in outside of his psychiatric practice. Dr Lui joins other doctors and medical students in providing general medical screening and basic treatment for the villages and schools in Phnom Penh, Cambodia.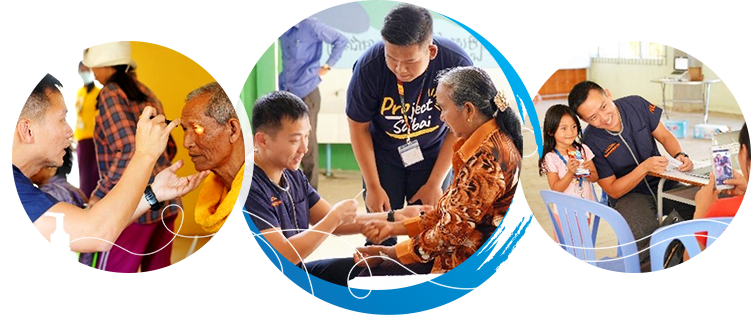 If you are interested in joining Otium in giving back to the community, please inquire within.