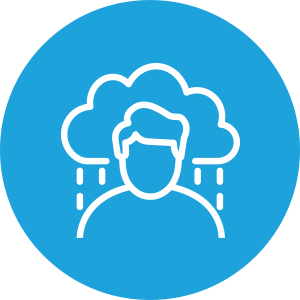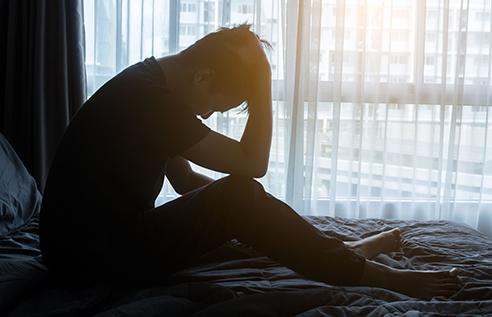 This is more than "just sadness" or the "blues".
Clinical depression or 'Major Depressive Disorder (MDD)' is a medical condition where you experience the following symptoms:
Constant low mood that gets worse at the start or end of the day,

Losing that sense of pleasure or enjoyment in hobbies,

Losing the interest to connect or be able to socialise,

Missing that usual focus and attention to mental tasks,

Losing the self-confidence,

Mounting sense of hopelessness, of guilt, and feeling meaningless with life in general.
These may often be accompanied by a feeling of constant fatigue, poor energy states, a lack of self-care (that is, not bothering to eat or sleeping poorly) and feeling constantly irritated towards everyone and everything. You may not see a need to attend school, go to work or care for the family. In serious cases, suicidal thoughts may preoccupy your mind. The condition can take weeks to months to manifest. Anxiety often co-exists.
Things happening around you can trigger this medical condition. The sudden loss of a loved one; trying to mend a failing relationship; facing workplace challenges; or being diagnosed with a serious health problem like cancer or heart disease.
A psychiatrist is the medical specialist who will journey with you, provide the right diagnosis, and guide your recovery with appropriate treatment. Speak with us at Otium. Remember, depression is a very treatable condition and suicide can be prevented when we get help early.
Otium Mindhealth encourages "mental health first aid" even as you and your loved ones are still thinking about getting psychiatric help. What does it include?
Mental health first aid includes very simple steps that you can adopt, like:
Finding someone close to talk with, because "a burden shared is a burden halved".

Keeping yourselves active as much as possible, so you can thrive on positive energy.

Keeping a balanced diet and avoid "stress-snacking".

Re-creating a proper sleep routine and

Trying out new relaxation activities.

Learning and practicing self-compassion and mindfulness is extra helpful too.